Presentation of Framasoft
Coming from the educational world and now turned towards popular education, Framasoft is above all a network of projects, of which the first, directory Framalibre, dates back to 2001.
These projects are run by people working together with the same desire: promote digital freedoms.
Respect for the fundamental freedoms of users, guaranteed by legal contracts (the free licenses), is at the heart of the free software movement and ensures that the humans remain in control of their digital tools.
Framasoft's goal is to offer, mainly online, a set of concrete and practical tools to facilitate adoption:
of free software (directory, USB sticks, installer…);
of free cultural creations (blog, translation, publishing house…);
of free services (more than 30 free services in the project De-google-ify Internet).
Presented as a "gateway to the Free World", the Framasoft network wants to position itself as a bridge between the free software community and the general public.
Framasoft in 2020
Key metrics
21 years of existence
37 members and 10 employees
33 projects (16 ethical online services)
700 contributors
12,302 patrons
4,000,000 visits per mounth
1,284 free resources in our directory
2,622  blog posts
100 events each year to talk and reach different audiences
Infography Framasoft's world made by Geoffrey Dorne, Creative Commons By-SA 4.0
---
The Framasoft association
The network Framasoft relies on its large community of volunteers but could not exist if it wasn't supported by an association founded in 2004.
The Framasoft association is a 1901 not-for-profit association whose character of general interest authorizes a tax deduction. Which shows its willingness to stay an association on a human scale (less than forty members, less than ten permanent staff)
You will find below some information including our statutes, the rules of procedure and the annual moral reports.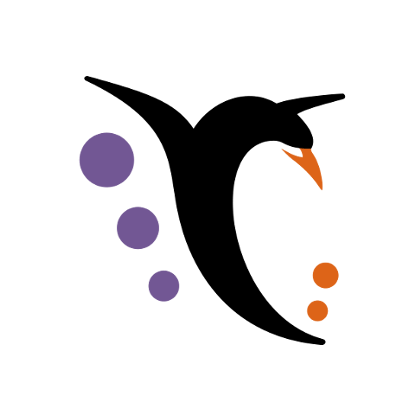 ---
Administrative and practical data
Legal form

Association law of 1901, recognized of general interest
Co-chair

Christophe Masutti, Maïtané Lenoir, Pierre-Yves Thouvenot, Rodolphe Lemétayer
Co-direction

Pierre-Yves Gosset - Pouhiou
Registration of the association
Salaried

10 employees
Headquarters

Lyon, France
Organization

Association supporting free and contributing projects
Full identification
Main projects
Moral reports
Newsletter
Press and media review
Visuals
Communitiy
Founders

Alexis Kauffmann, Paul Lunetta, Georges Silva