Framasoft
Change the world
one byte at a time
Framasoft is a not-for-profit popular educational organization, a group of friends convinced that an emancipatory digital world is possible, convinced that it will arise through actual actions on real world and online with and for you!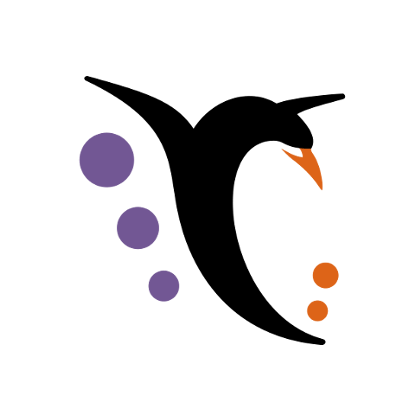 Framasoft is…
Framalibre, the free culture directory
Framasoft historical project: hundreds of free softwares and cultural contents organized and tested, displayed with short notices
Des livres en communs, the publishing house
Free books share the same freedom as free software. We publish manuals, technical books, but also novels and even comics
Framablog, the news about free culture
News about Framasoft, free culture and commons : chronicles, press reviews, translations, interviews
Conferences, workshops
More than one hundred conferences, workshops and interventions per year
Degooglize your Internet
find user-friendly tools
Ethical alternatives are possible.
Demonstration with 5 examples.
1
Framagenda
With Framagenda you can create personal or professional calendas, the agenda for a hall or the activities of your organization, and share them freely. You remain master of your data, and you choose with whom, where and when they are shown.
Help us maintain these services and help us to develop new ones
Contributopia
PeerTube
Mobilizon
CHATONS
On Framasoft's agenda in 2022: PeerTube, free culture, Mobilizon, CHATONS, commons, decentralisation, popular education, an archipelago of partnerships, sharing… and probably a trivia or two!
Support Framasoft
Because freedom doesn't mean it's free…
Framasoft is a not-for-profit which can only keep running thanks to your donations. Do you like what we do? Do you think we're going in the right direction? If so, and you're able to make a donation, we'd very much appreciate it!
Questions
Recurring donations can be stopped anytime, just ask us.
If you want to modify your recurring donation, please contact us, we will stop the current one and you will be able to make a new one.
Tax receipts (in France only) are sent by postal mail in March/April 2023 (before tax declaration) for 2022 donations
Financial and activity reports can be found on the not-for-profit page
If you have more questions, you may find answers there…
Why support Framasoft?
Thanks to your money…
Share in person
Your donations allow us to participate in nearly one hundred events each year. We bring physical tools (Metacards, guides [Résolu], Framabooks, Flyers) to better approach the digital world.
Contribute to other communities
We want to put our tools at the service of people who work for a contribution company. Framasoft navigates in an archipelago of communities with similar values, and contributes to common actions in exchange and mutual aid.
Maintain the technical tools
Framasoft is about fifty open source sites and services, deployed on about thirty servers. Our members ensure the maintenance, the support, the animation and the update. Your donations ensure that it is free of charge for everyone.
Drawing a new digital horizon
The MOOC CHATONS, PeerTube, Mobilizon… Thanks to your donations, we design and produce user-friendly digital tools, that emancipate themselves from the laws of the economy of attention to better respect what connects us.
Framasoft in 2020
Key metrics
21 years of existence
37 members and 10 employees
33 projects (16 ethical online services)
700 contributors
12,302 patrons
4,000,000 visits per mounth
1,284 free resources in our directory
2,622  blog posts
100 events each year to talk and reach different audiences
Find our where your money goes
Your donations ensure our independence (93% of our income in 2020).
Because creating and maintaining ethical digital tools requires time and human talent, the bulk of our time and talent is spent on the budget is used to compensate (as fairly and equitably as possible) our employees and service providers.
Each year, our accounts are audited and validated by a statutory auditor. independent accounts (we publish reports on this page).
Employees:

77%

Servers and domains:

6%

Operating expanses:

4.5%

Events and meetings:

2%

Communication:

1%

Project providers:

4%

Banking fees and taxes:

5.5%
(data updated the 9/29/2021)